Saddleworth Live - Profoundly Blue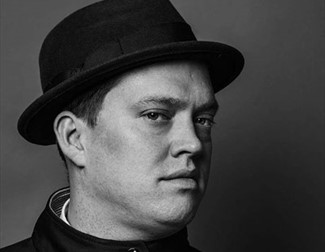 Contact Information
Millgate Arts Centre
Stoneswood Road
Delph
Oldham
OL3 5DY
Description
Saddleworth Live - Profoundly Blue
Saturday 13 January 2018 at 7.30pm
Profoundly Blue is a concert celebrating the music of Louisiana born clarinettist Edmond Hall, the Swing and New Orleans Jazz legend.
The show features leading UK clarinet star Adrian Cox (Kansas Smitty's House Band, Bad Manners) along with his fine band featuring the best of the UK's young and vibrant jazz musicians: Joe Webb (piano), Simon Read (double bass) and Gethin Jones (drums).
The title "Profoundly Blue" comes from the 1941 hit album which featured Edmond Hall along with Meade Lux Lewis and Charlie Christian. 
Adrian Cox leads the quartet with this as a starting point and continues through a programme of tunes from the albums " Rumpus on Rampart" and "Petite Fleur".
Tickets £12
Bookings can be made in person, by phone or online. The box office (at Delph Library) is open Tuesdays 2pm–5pm; Wednesdays  2pm–7pm; Thursdays 1pm-6pm and Fridays & Saturdays from 9:30am–1pm. The box office at Delph Library telephone number is 01457 874644.
https://www.ticketsource.co.uk/event/ELLGMJ