Saddleworth Live: Dr Kevin Jones - Telling The Wrong Man He Had Cancer & Other Hilarious Stories - at Millgate Arts Centre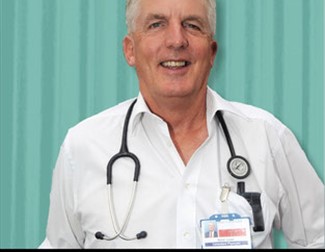 Contact Information
Stoneswood Road
Delph
Oldham
OL3 5DY
Description
Dr Kevin Jones: Telling the Wrong Man He Had Cancer and Other Hilarious Stories
Millgate Arts Centre - Fri 15 March 2019 at 8pm
Dr Kevin Jones is a practising consultant physician who has been on the comedy and after-dinner circuit for 30 years. His one-man show, a huge, sell-out hit at the 2018 Edinburgh Fringe Festival, celebrates the dark humour inherent in hospital medicine - frightening, illuminating and very, very funny.
It is poignant, insightful, bizarre and gut-wrenchingly funny. Trust him, he's a doctor, but you may die laughing!

There will be no dead bodies, or dissections, or actual surgical procedures but he'll have you in stiches and any side-splitting will be of your own accord.
Thanks to Dr Jones's kind generosity and support for the Millgate, ALL money raised at the box office will go directly to the Millgate Arts Centre's refurbishment appeal.
"A self-assured, consummate story teller, taking you on a humorous and ultimately life affirming trip through his career." Paul Maguire, Edinburgh Comedy Awards
Tickets £12.50 NB The show starts at 8pm Suitability: 16+ (Guideline)
Bookings can be made in person, by phone or online. The box office (at Delph Library) is open Tuesdays 2pm–5pm; Wednesdays 2pm–7pm; Thursdays 1pm-6pm and Fridays & Saturdays from 9:30am–1pm. The box office at Delph Library telephone number is 01457 874644. Tickets must be paid for at the time of booking. You can select your seats at the time of booking. Tickets are non-re-fundable.
DR KEVIN JONES
Kevin Jones qualified in Medicine from Liverpool University. He spent four years on the Heart-Lung Transplant team at Papworth Hospital, Cambridge, six years at St Bartholomew's Hospital, London and is now a NHS Consultant Physician in Northern England. He has been on the after-dinner speaking circuit for 30 years and is probably the funniest doctor to tell stories about cancer there has ever been! He has been seen with celebrities like Stephen Fry, John Bishop and Michael McIntyre and forced them to talk to him. His selfie-collection is extensive as he stalks comedy celebrities all over the country in the hope that some of their greatness will rub off on him.