Saddleworth Live: 'A Dog's Tale' (Mikron Theatre Co)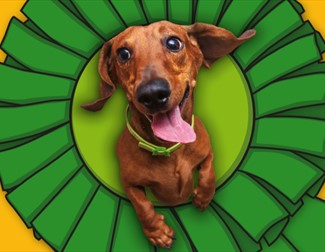 Contact Information
Millgate Arts Centre
Stoneswood Road
Delph, OLDHAM
Lancashire
OL3 5DY
Description
A Dog's Tale (Mikron Theatre Co.)
Millgate Arts Centre,
15th September 2021 at 8.00 pm
The new play by the much-loved Mikron Theatre Company.
Explore the extraordinary world of heroic hounds, pampered pedigrees and naughty nobblers through the halls and history of Crufts.
Linda and her wayward rescue dog Gary are pursued by security through the halls and history of Crufts, accused of a terrible crime. When Charles Cruft, the 'Greatest Showman in Dogdom', held his first show in 1891, he had a sense that dog ownership and breeding was about to be pretty big.
Help cheer the underdog, as we celebrate canines past and present and explore the enduring love between people and their dogs.
Doors open 7pm, Show starts 8pm
Tickets £13 (10% discount for subscribers)
Bookings can be made in person, by phone or online. The box office (at Delph Library) is open Tuesdays 2pm–5pm; Wednesdays 2pm–7pm; Thursdays 1pm-6pm and Fridays & Saturdays from 9:30am–1pm. The box office at Delph Library telephone number is 01457 874644. Tickets must be paid for at the time of booking. You can select your seats at the time of booking. Tickets are non-re-fundable.
Doors open half an hour before productions start (typically 7.00pm for a 7.30pm curtain up). The bar opens at the same time and is open during the interval and until 11.00pm Monday to Saturday or 10.30pm for any Sunday public performance.