Playhouse2 - Stepping Out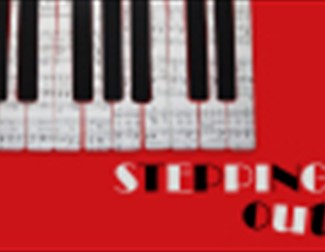 Contact Information
Playhouse 2
2 Newtown Street
Shaw, OLDHAM
Lancashire
OL2 8NX
Description
Stepping Out
By Richard Harris
Saturday 15 – Saturday 22 February 2020
Playhouse2, 2 Newtown Street, Shaw.
They're back! The ladies from 'Ladies Day' and 'Ladies Down Under' are joined by some new friends to bring you this hilarious and touching play by Richard Harris.
'Stepping Out' centres around eight individuals from disparate backgrounds, with differing motivations who all attend the same weekly tap dancing class in a dingy church hall.
Despite the students at first treating the classes as social occasions and showing little co-ordination, they later develop a level of skill and cohesiveness that culminates is a spectacular dance number.
All performances start at 7.30pm. Doors and Bar open at 7.00pm.
Tickets are priced at £10.00 and go on general sale approximately 3 weeks prior to each show.
Road Directions
We are very fortunate at Playhouse 2 to have an abundance of parking options for our members and audiences to use when visiting us.
Please note that parking times are subject to change so bear this in mind and check the individual signage on the car park that you are using. 
Public Transport Directions
Metrolink is now operating a full service to Shaw and Crompton from Manchester and Rochdale. Trams operate every 12 minutes to/from Rochdale and Manchester. The trams run until around 12.00am on weekdays, 1.00am at weekends, and 11.00pm Sundays. We are about a 4 minute walk from the station. As you leave the platforms, turn left on to Beal Lane and walk about 300m and take the third left turning on Eastway. Playhouse 2 is about 150m on the right, opposite ASDA.
There are regular bus services to Shaw, with the local stops on Market St only a few metres from Playhouse 2. The services that use these stops are : 58, 59, 181, 182, 403, 404, 408, 428, 435, 982, X82.