Oldham Community Leisure - Milltown To Moors Races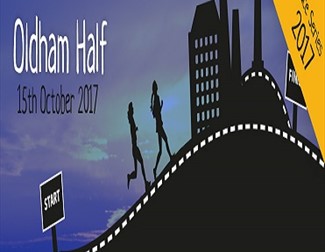 Contact Information
Chaderton Wellbeing Centre
Burnley Street
Oldham
OL9 0JW
Description
October 15 – Half Marathon
The Oldham Half Marathon sold out in 2015 and 2016, and entries continue to grow each year with a reputation of one the toughest halfs in the UK.
Last is the Milltown Series and with over 1100ft of ascent the Oldham Half is a serious proposition and represents a great challenge for all levels of runners.
Venue and facilities – The new Oldham Leisure Centre
15th October 2017. Race starts at 09:30 in the High Street area of the Oldham Town Centre.
Places are limited to 600, so sign up early to ensure you don't miss out.
One of the most grueling of races, this half marathon covers a 13.1 mile run through Oldham and its many miles of countryside, pushing challengers to their limits whilst offering some of the best scenery the borough has to offer.
With a very atmospheric start that includes a lap of the Oldham town Centre runners will travel a hilly route that will take them to the lovely Saddleworth area of Oldham with spectacular views of the Saddleworth villages and the imposing moorland landscape of the Peak District National Park that lies beyond.
Returning via Grasscroft, Lydgate, Lees and the Glodwick areas of Oldham this race guarantees fantastic local support from the diverse communities of Oldham.
http://www.milltownraces.co.uk/races/