Lyceum Theatre Oldham presents 'Veronica's Room""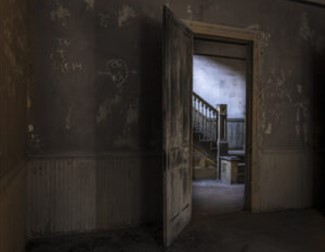 Contact Information
Union Street
OLDHAM
Lancashire
OL1 1QG
Description
Lyceum Theatre Oldham present 'Veronica's Room' by Ira Levin
3rd to 11th February 2023
Take a twisted path with us into darkness, with a disturbing and entertaining melodrama set in 1973 … or is it 1935?
Two couples meet by chance because the younger woman resembles a relative of the older couple. But nothing is what it seems. Manipulation and murder lead to a shocking truth about who is who, their true identity and their motives. This must-see thriller will have you on the edge of your seats.
Road Directions
Car Parking Information
FREE PARKING
Sainsbury's car park is available to Lyceum Theatre Oldham audiences FOR FREE, DURING THE WEEKS OF THE SHOW ONLY, BETWEEN 6.30pm and 11.30 pm.
Please observe the strictly controlled times and dates of our allowed use.  Please also respect the priority of Sainsbury's shoppers in the car park at all times and park well away from the main store areas when visiting the theatre. This is invaluable positive support to us, so thankyou Sainsbury's from all at The Lyceum Theatre Oldham.
One of Sainsbury's ongoing public commitments, is to make a positive difference in the local communities they are part of. As part of this initiative Sainsbury's Oldham have very kindly agreed to allow patrons and members of the Lyceum Theatre Oldham the use of their car park.
There are other car parking spaces around Lyceum Theatre Oldham: The Southgate Street car park next to the old library. This is well lit at night but it is a 24-hours-7-days-a-week Pay & Display car park. 3hours will cost you £2.10, 5 Hours £2.90. You get 3 hours free parking on Saturdays. The Waterloo Street car park opposite the Southgate car park. This is also a 24-hours-7-days-a-week Pay & Display car park. 3hours will cost you £2.10, 5 hours £2.90. You get 3 hours free parking on Saturdays. The Queen Street private car park is available for just £1. The car park is supervised for most of the evening. There is some street parking after 6pm on Retiro Street, Queen Street, Greave Street and Ascroft Street. There is the large tram car park at Mumps but this is only for people using the tram. However you could park there, catch the tram to Sainsbury's and then just cross the road to Lyceum Theatre Oldham. For more information on parking around the theatre visitwww.en.parkopedia.co.uk/parking/ol1_1qg/ and enter the postcode OL1 1QG.
Public Transport Directions
This award-winning amateur theatre company - on the lower ground floor of the Lyceum Building, 95 Union Street -  is less than a minute's walk from Oldham Central Metrolink stop. This year the company is celebrating its 90th year . Trams operate at least every 12 minutes in both directions. For more details visit www.metrolink.co.uk or follow @MCRMetrolink