Live@thelibrary - LipService presents Strangers on a Train Set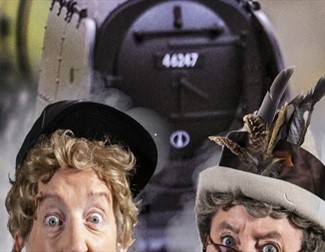 Contact Information
Oldham Library
Greaves Street
Oldham
OL1 1AL
Description
Strangers on a Train Set
live@thelibrary. At Oldham Library , Greaves Street, Oldham.
Tuesday 18th September 2018 7pm
LipService will be sharing 30 minutes of a new piece that they are writing for 2019 - a murder mystery set on a train. They have been working with local model railway societies in Greater Manchester to incorporate a train set in to the production and would love to hear what you think of the show so far. There will also be a question and answer session afterwards and a chance to examine the train set. For lovers of crime fiction and model railways!
There will be British Sign Language interpretation for Deaf people by Emma Heap and Audio Description for Blind / Visually Impaired people by Anne Hornsby.
BOOK NOW Via Eventbrite (Opens In a New Window)