Live@thelibrary - GrampAnory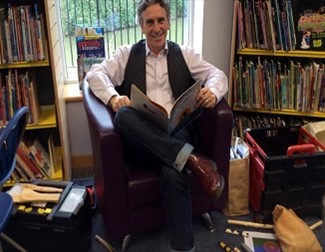 Contact Information
Burnley Street
Chadderton
Burnley Street, Chadderton
OLDHAM
Lancashire
OL9 0JW
Description
GrampAnory (Story Fest)
Saturday September 15 , 12:00pm and 2:30pm
Chadderton Library
Grandad and multi-award winning storyteller and children's author Richard O'Neill brings his brand new show to Oldham.
Take a trip back to the days before flat screen TV, video games, mobile phones and fast food, and before health and safety was invented.
Join Richard on a fun-filled journey through hilarious characters and crazy situations.
This event is specially made for Children and their Grandparents.
Free -Advanced Booking Essential