Exhibitions
Oldham's Three Victoria Cross's and Oldham Pals Exhibitions
Oldham Council is commemorating the borough's Victoria Cross Heroes with a new roving exhibition. Volunteers have worked hard to gather infomation about the soldiers and tells the story of three brave men, Thomas Steele, Walter Mills and John Hogan who were all awarded this country's highest milaitary decoration award for valour for thier efforts in battle.
The Oldham Pals remembers the legacy of the 24th Manchester Battalion, recalling the efforts of the Oldham Pals on the western front and Italty using archives and storied of the men who were there. The Oldham Pals exhibition will travel to different Libraries from September 5.
Victoria Cross and Oldham Pals exhibition locations and dates, please click this link.

Gallery Oldham has one of the largest exhibition programs in the North West with an extensive art, social and natural history collection, providing a fascinating glimpse into Oldham's past and present. See the Seasonal Programme for further information.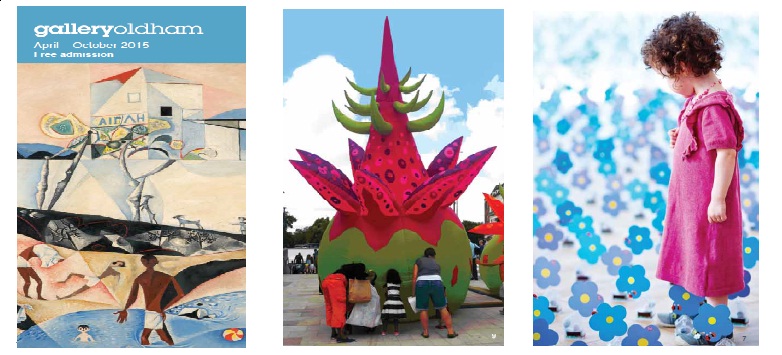 Saddleworth Museum also offers a diverse program of exhibitions featuring work from local artists, from accomplished photographers to work by local children. Admission to the Art Gallery is free.
Millyard Gallery exhibits Fine Art in a simulating and attractive environment. The three main exhibitions hosted by the gallery each year feature established artists with national reputations.
Saddleworth Group of Artists was founded in 1950 and were formed from a group of friends who wanted to promote the study of fine art and hold meetings and exhibitions. The has now excelled and the group currently have 45 members. The group hold many exhibitions throughout the year.
Oldham Famous Faces

Find out about Karen Elson here.

Find out about Helen Bradley MBE here.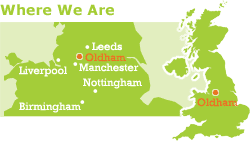 Event Highlights