Bullcote Park play sessions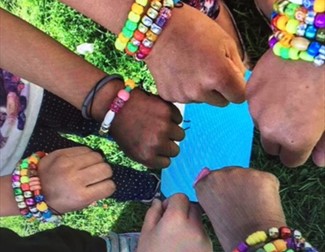 Contact Information
Bullcote Lane
OLDHAM
Lancashire
OL14SP
Description
Bullcote Park Creative Play sessions
Every Monday for 6 weeks starting 26th July 2021, 1a am to 1pm - FREE
Bring your imagination and join in with arts, crafts, and games for children and families hosted by Oldham Play Action Group (OPAG). Play session with mix of physical outdoor play, simple crafts, big bubbles etc
Children under 8 need to be accompanied by a parent or carer.
The events are by booking only.
To book a place for the child, text 07790753931 with the session details that they wish to book and include the name of parent, name of child and the address of parent/child.