Ocean Treasure Seafood Restaurant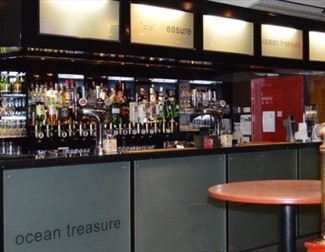 Contact Information
Greenside Way
Middleton
MANCHESTER
Lancashire
M24 1SW
Description
Situated in Middleton, Greater Manchester, Ocean Treasure boasts an extravagant and elegant dining experience with a spacious dining area, a cosy lounge and bar, private Karaoke rooms and hospitable service.
The chefs have accumulated over a decade of traditional authentic culinary experience and have been carefully hand selected for their expertise and creativity and their ability to deliver the highest quality. Suitable for catering for romantic dates, large parties, weddings and business meeting.
There is entertainment and live music shows every Friday night. If you are looking for a memorable night and a relaxing place to chill out or have some fun, Ocean Treasure is definitely the right choice!
- Authentic Seafood Specialist
- Business Dining
-Christmas / Birthday Party
- Fresh Made Dim Sum Daily
- Live Entertainment every Friday
- Karaoke Room
- Seated Dinner
OPENING HOURS
Mon - Thu:12:00 PM - 11:00 PM
Fri - Sat:12:00 PM - 12:00 AM
Sun:11:00 AM - 11:00 PM
All food businesses are inspected by the council and given a food hygiene rating based on their compliance with the legal requirements for hygiene, structural condition and confidence in the management. A business is rated from 5 for very good through to 0 for those premises that need to improve urgently. Food hygiene ratings give an indication of the overall level of food hygiene compliance. We recommend you check a business's food hygiene rating so you can make informed choices about where to buy and eat food. All Oldham food business ratings are on the Food Standards Agency website http://ratings.food.gov.uk/QuickSearch.aspx
Facilities
Catering
Cater for vegetarians
Catering service
Licensed
Serve evening meal
Parking & Transport
Provider Facilities
Available for wedding receptions
Groups accepted
Season
Venue Facilities