The Millgate Arts Centre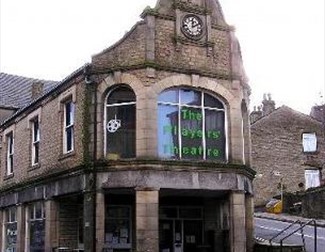 Contact Information
Stoneswood Road
Delph
Oldham
Lancashire
OL3 5DY
Description
The Millgate Arts Centre is home to a thriving local arts community, providing a base for theatre, film, and chamber concert societies, as well as holding art exhibitions and being available for business or personal lettings.
The Centre is home to three main societies, Saddleworth Players, a theatre group which runs five week-long plays each year, Saddleworth Concerts Society which organises touring concerts from across the UK and Europe and Saddleworth Film Society, a members' film group, which shows a mix of independent, foreign and stand-out films each year. It is also home to Saddleworth Live, an independent entertainment group bringing the best in live entertainment to the area.
The centre has undergone extensive work in recent years to maintain the building - one of the key landmarks in the Delph conservation area, which makes it a beautiful setting for incoming performers or business users. With the installation of new facilities in the theatre including projection equipment for presentations, the centre is well suited for adult learning, youth groups, advice service, rehearsal space, library events and community meetings. The theatre facilities will continue to be available as a performance space for outside organisations.
The theatre has a fully licensed bar and is available for hire for private parties. Kitchen faculties are available for caterers and the bar and lounge will accommodate approximately 60 people.
The theatre auditorium and stage is suitable for:
• Small touring shows
• Concerts
• Lectures
• Film shows
It offers comfortable seating area and excellent sightlines and acoustics. They have a full scale cinema that can be used in the auditorium for filming and screening and is ideal for independent film makers.
Exhibitions by independent artists and artistic groups are displayed in the bar lounge during play weeks at the Millgate Arts Centre.