Summit Up Climbing Centre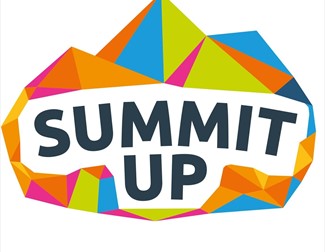 Contact Information
Egerton Street
OLDHAM
Lancashire
OL1 3SE
Description
Summit Up Climbing features the North of England's highest and largest Clip 'n Climb as well as rope climbing and bouldering facilities for novice to advanced climbers. The Clip 'n Climb features 35 exciting challenges including fan favourite the adrenaline jumping Leap of Faith, the signature Stairway to Heaven and a thrilling 10m vertical drop slide. There is also two ValoClimb walls that use the 'worlds first' interactive gaming technology, combining great physical exercise and gaming experience. Summit Up offers everyone a taste of rock climbing in a fun, safe environment and no previous climbing experience and no specific climbing equipment is required. There's even a soft play area to keep the smaller children entertained and a viewing gallery in the South Ridge Cafe
Clip 'n Climb is the action packed climbing activity that the whole family can enjoy. With one of the largest and highest facilities in the UK and 35 exciting challenges to try, it's an experience you won't forget!
ValoClimb is the world's first interactive game platform for climbing walls. This active play technology invites anyone, from the youngest kids to hard training adults, to have an amazing time!
Roped Climbing - With over 100 routes spread across 50 top rope, lead, speed and auto belay lines there is something for everyone! Whether you are wanting to experience roped climbing for the first time, learn skills to become an independent climber or you are a seasoned pro looking for a great selection of climbs, then look no further.
Bouldering is low level climbing over matting without the need for ropes or harnesses and is a hugely popular activity. From novice to experienced boulderer our two level bouldering area, complete with floating boulder and a variety of wall angles, caters for everyone.
Soft play - suitable for all children, from babies to 8 years old.
Our wonderful South Ridge Cafe has a tasty selection of food and drink to keep you satisfied whether you are climbing or just spectating.
We also offer excellent catering options for our party and group sessions. Let us take care of everything and you just enjoy the experience.
As a "for-profit" business, "Summit Up" is the trading subsidiary of "The Stoller Charitable Trust", whose purpose has been to provide opportunities to raise aspirations, support Oldham's young people to reach the height of their ability and to provide a helping hand when it is most needed. All of Summit Up's profits will go directly to supporting charity. The motivation in creating the "Summit Up" Climbing Centre was to leave a lasting legacy for the next generation of the Oldham community.
OPENING TIMES
MON TO FRI: 10AM – 10PM
SAT: 9AM – 7PM
SUN: 9AM – 7PM
PHONE BOOKINGS OPEN IN SEPTEMBER 2021
Road Directions
Free town centre parking : You can park for free for up to 3 hours on all Council owned town centre car parks (listed below) every Saturday and Sunday. To qualify for this offer you must take a ticket from the pay and display machine for the length of time you are intending to stay.
Council owned town centre car parks: Civic Centre, Waterloo Street, Southgate Street, Bow Street, Bradshaw Street, Rock Street, Tommyfield (No Return Within 3 Hours) and New Radcliffe Street
What to do:
To take advantage of this offer you must take a ticket from the pay and display machine for the length of time you intend to stay. The ticket must be clearly displayed in the windscreen of your vehicle before you leave the car park. If you want to park for longer than 3 hours you must pay at the pay and display machine for the entire length of your stay. You can also park for up to 30 minutes on-street, seven days a week when you take a ticket from the pay and display machine.
Public Transport Directions
Access to Oldham town has never been easier thanks to Metrolink. The town centre line has three stops – Oldham Mumps, Oldham Central and Oldham King Street – meaning the many shops, attractions, events and leisure offer is all within a short distance. Journeys to Oldham from Manchester now only take half an hour.
Facilities
Provider Features
In town/city centre
Indoor Attraction
Target Markets
Marketed Towards Children
Marketed Towards Students / Youth