Explore the Rail Ale Trail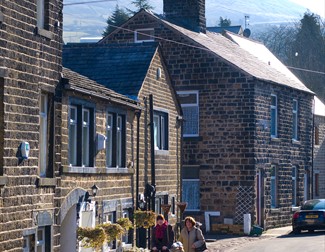 Contact Information
Description
Explore the South Pennines by train with a pint and a pub lunch, on the Huddersfield to Manchester Victoria line Rail Ale Trail. Featuring many pubs along the canal train line, the trail takes in real ale pubs, a rich history and stunning scenery all without having to set foot in a car.

There is also rich history to explore, from the cotton mills through to narrow boats and beyond. The region is also rightly famous for its brewing heritage. So why not stop and experience the hospitality real ale has to offer in one of these great real ale pubs along the way? Stop at two of Oldham's finest pubs on the trail The Rail way at Greenfield and The Sand Britannia Inn.

The Railway in Greenfield is surrounded by scenic views, beautiful hills, and pleasant valleys, this hidden gem of a watering hole is a must stop off for all those ale lovers.

The Railway
14 Shaw Hall Bank
Greenfield
Tel 01457 872307
Real Ales: TT's Landlord, Bombardier, Deuchars, and 2 guest ales.
Opening hours: Mon to Sat 12pm - 12.30am (1am Thurs to Sat), Sunday 12 - 10.30pm.
Food served: sandwiches available at weekends
Directions: The Railway is directly opposite Greenfield Station.

The Britannia Inn

Offering a wide range of good value food The Britannia Inn is the ideal place for a break on your journey, being located opposite the station. For Sport lovers, this is ideal, as they have a big screen and Sky Sports.

The Britannia Inn,
217 Manchester Road,
Mossley
OL5 9AJ
Tel:01457 832799
Real Ales: Marston's Burton Bitter & 6 guest ales.
Opening hours: Mon to Fri 3pm - 12am, Sat 11 - 12am, Sun 12pm - 12am.
Food served from opening time until 7.30pm (5pm on Sunday).
Directions: From the Manchester-bound platform, turn left out of the station, The Britannia can be found on your right.